Stormwater in the Florida canal system is slow moving. The green, murky water in the lakes fed by the Apopka-Beauclair canal is caused by an overabundance of algae-feeding compounds, mainly phosphorus, resulting in chronic algal blooms. The Nutrient Reduction Facility (NuRF) project designed a system to inject aluminum sulfate (alum) into the nutrient-laden water in direct proportion to the stormwater volume.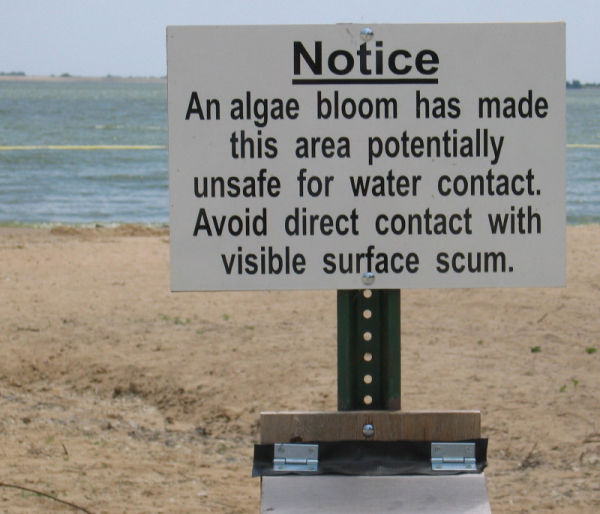 Environmental Research and Design, Inc. (ERD) was founded in 1986 by Dr. Harvey H. Harper, P.E. as a water quality research and engineering firm. Work efforts at ERD are devoted primarily to the areas of surface water and groundwater management, stormwater treatment, lake restoration and sediment/water interaction. This specialization has allowed ERD to develop complete field, laboratory, computer and engineering related resources in these areas.
ERD has designed, permitted, and administered construction on more than 50 alum stormwater treatment systems, reflecting more than 90% of the existing systems world-wide. During 2008, construction was completed on the Lake County Nutrient Reduction Facility (NuRF) which has a treatment capacity of 300 cfs and is the largest system in existence. The system includes two floc storage ponds, a dedicated dredging system, floc dewatering system including centrifuge, and a floc storage area.
SRS Crisafulli participated with ERD and Dr. Harvey on the Lake County Nutrient Reduction Facility build. In fact, SRS Crisafulli shipped two FLUMP remote-controlled dredge systems and an electric rail traverse system to this job in the summer of 2008.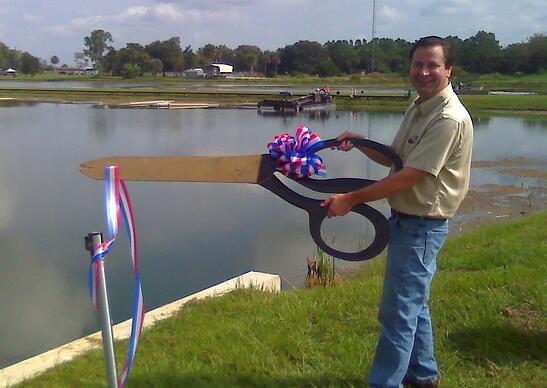 SRS Crisafulli's Senior Application Engineer, Eric Lillberg at the Ribbon Cutting Ceremony, Lake County Water Authority, Florida
Dr. Harvey's research, which is very measured, indicates that "alum treatment of stormwater consistently provides removal efficiencies of 85-95% for total phosphorus, >95% for total suspended solids (TSS), 35-70% for total nitrogen, 60-90% for metals, and 90-99% for total fecal coliform bacteria."
The Nutrient Reduction Facility (also known as "NuRF") is a $7.272 million cooperative water quality improvement effort by the Lake County Water Authority, the St. Johns River Water Management District and the Florida Department of Environmental Protection. The project uses off-line alum injection to remove pollutants flowing out of Lake Apopka into the rest of the Harris Chain of Lakes. Lake Apopka was historically one of the most polluted lakes in Florida, but restoration efforts are underway and there have been some signs of improvement. Still, discharge from the lake is the single largest source of controllable pollution in Lake County, Florida.
Gibbs & Register, Inc., a general contractor licensed in Florida was the general contractor on the project. SRS Crisafulli worked with Equipment Plus, it's Florida Representative, on this pilot project. Equipment Plus has been providing leading edge solutions to Florida's Water and Wastewater Industries since 1987, and collaborating with SRS Crisafulli from the beginning.
Larry Hickey at Equipment Plus reminds us that nutrient reduction is a key focus driven by the EPA and now adopted in State standards. Florida has recently implemented a set of numeric nutrient standards for lakes, springs, and streams. Those are available at the Florida FDEP website.
We can think of a few other regions which might consider this approach to manage the excess nutrient load in their lakes and streams.
To read more about our business partners on this innovative nutrient removal process, here are the links:
Environmental Research and Design, Inc. (ERD)
Lake County Nutrient Reduction Facility