Whether you have just installed your new dredge or you have been dredging for a while, you should follow a lubrication and maintenance schedule in order to ensure a long and useful life for your dredge. SRS Crisafulli includes a suggested maintenance schedule in our dredge Operations and Maintenance (O&M) manuals.
The following suggested maintenance schedule is included in all SRS Crisafulli dredge Operations and Maintenance (O&M) manuals.
LUBRICATION & MAINTENANCE SCHEDULE (ROTOMITE):
DAILY:
General condition of unit
Engine oil, leakage, pressure gauge registration, pressure warning lamp
Fuel leakage, level
Coolant level and condition, temperature registration
Radiator filler cap fitting condition
ALL belts (fan, alternator, air conditioning, water pump)
Battery
Grease zerks
Hydraulic hoses, pumps, valves and components, reservoir and cylinder
Gauges and sight bottles
Pivoting Traverse Gear Box (if applicable)
Lubrication Points on a Rotomite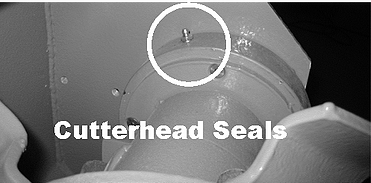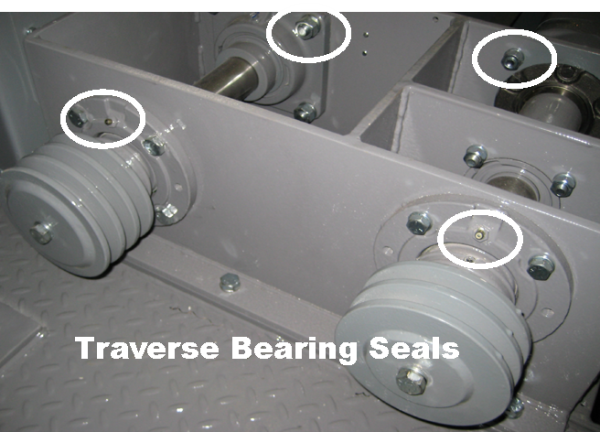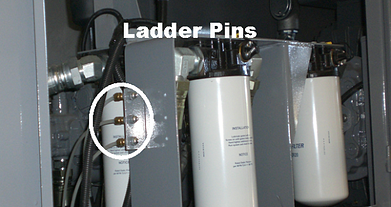 WEEKLY:
Cutterhead bolts and tines
Engine oil filter element
EVERY 100 HOURS:
Primary and secondary fuel filter
Main dredge pump
EVERY 250 HOURS:
Engine oil and engine oil filter element replacement
EVERY 500 HOURS:
EVERY 1000 HOURS:
Sample hydraulic oil
Hydraulic filters
Valve clearance check
Traverse winch drum, idler pulleys and cable
Lateral positioning cables and winch drum
Safety decals
Watch new video! SRS Crisafulli's Rotomite 6000C Series.
Watch how to install discharge tubing.
Download a Dredge Application form.
Calculate cost of replacement parts.