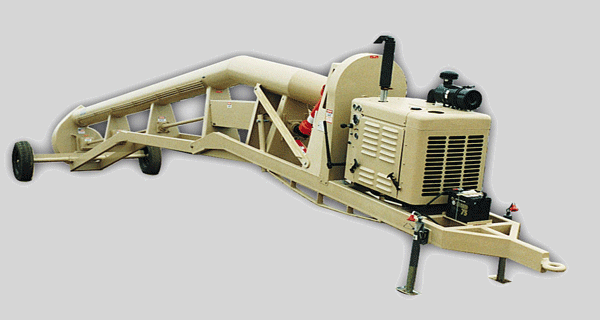 Portable Pumping Units Case Study. Project Locations: Ducks Unlimited of North Dakota, Benson Wildlife Area, Date: 1997.
Equipment Used: Two Crisafulli Engine-On-Frame Trailer Pumps, LP (Liquid Propane) powered.
Project Description: Ducks Unlimited of North Dakota needed to flood two areas in the state for duck habitation. Both applications were fairly low head. They wanted approximately 4000 GPM at about 15'. They approached SRS Crisafulli due to the fact that SRS Crisafulli had worked with the State of North Dakota and they have seen many Crisafulli pumps, some up to 25 years old, working in the state.
Key Elements of the Job: The two locations were in Federal Wildlife areas and the standard water pump would not work. The pumps had to be self-contained, highly portable, propane powered, and to have minimal impact on the surrounding area. The units also needed to be backed down a 2:1 slope while keeping the engine level during operation.
Solution: Crisafulli built two engine-on-frame trailer pumps, one for each area. A Ford LP powered engine with 40 continuous horsepower was chosen. A 5,000 lb. mobile tank is used to supply LP to the engine. To handle the 2:1 slope, Crisafulli custom designed the operating and transport positions of the units. The standard Crisafulli portable trailer pumps operate at a 4:1 slope. When the Ducks Unlimited pumps are in the operating position on level ground, the top of the pumps is about 10' above ground level. As this configuration would be too high for transportation, Crisafulli designed the pumps in a manner which enables them to be lowered to a height of approximately 5 feet during transport. Since these pumps would be in a wildlife area, regulations mandated that the units not be readily visible, precluding use of standard Crisafulli red paint. A desert tan color was selected to blend in with the surrounding area and enhance the aesthetic acceptability of the systems.
Brad Karel
Ducks Unlimited
3505 Franklin Avenue
Bismarck, ND 58501
Phone: (701) 258-5599
Fax: (701)-258-8364
"The Crisafulli Pumps handled the job very well and met all performance requirements."