Solutions in five market segments - i.e., municipalities, industrial companies, contractors, State and Federal government Agencies, and agricultural. We collaborate with your engineers, owners, and managers when you contact us by email, phone, or in person. At no charge ask for our product literature with features, capabilities, and specifications as well as one-on-one discussions with our staff.

Above, SRS Crisafulli's Rotomite-6000 CD, a portable, self-propelled All Purpose Dredge for abrasive and soft applications. Visit Crisafulli Dredges for descriptions, capabilities, features, customers, and applications for Rotomite dredges with Links to each of four models - i.e., Rotomite-6000, Rotomote-6000 CD, Rotomite-6000 CE, and Rotomite SD110.
Customers make money with their Crisafulli dredges by selling dredged materials or avoiding government compliance costs. Customers report Returns-On-Investment (ROI) on Crisafulli dredges at less than one year.
See Crisafulli Dredges for summary descriptions of Crisafulli's diesel powered self-propelled Rotomites and remote controlled automated electric powered FLUMP dredges, and the RDF-75, a diesel powered FLUMP.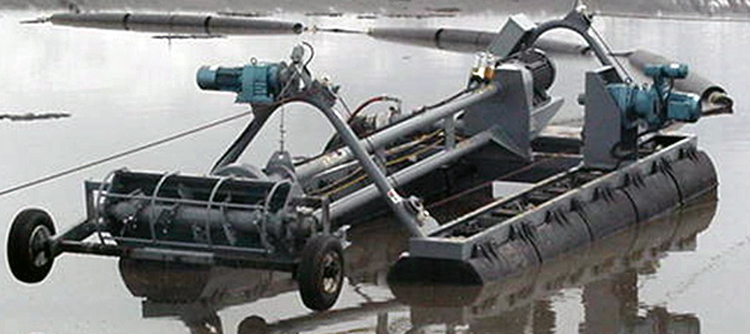 Above, SRS Crisafulli FLUMP dredge in customer lagoon with the cutterhead out of the water, showing the Pond Liner Protection System, and floating discharge pipe extending from rear of dredge. Visit FLUMP Dredges for descriptions, capabilities, features, customers, and applications for FLUMPs with Links to each of four models - i.e., 3-inch standard duty FLUMPs, 3-inch severe duty FLUMPs, 4-inch severe duty FLUMPs, and the RDF-75, a diesel powered FLUMP.
Crisafulli rents Rotomites and FLUMPs on short-term leases to customers in the USA and Canada, and sells Rotomites and FLUMPs internationally with optional SRS Crisafulli buy back agreements after three months. See Dredge Rentals.
See Crisafulli Pumps. Crisafulli offers more than 380 self-priming, centrifugal pump models, which vary primarily in the power source and impeller design - i. e., open or closed, double or single suction, diameter and width, and the number and configuration of the impeller blades. Additionally, the housing (volute), discharge size, materials used in manufacture, power source, horsepower applied, and pump speed (revolutions per minute, RPM) vary by model. Each pump model has unique performance characteristics and applications explained in Links to Submersible Hydraulic Pumps, Submersible Electric Pumps, PTO powered Trailer Pumps, Self-powered Trailer Pumps, PTO powered Slurry Pumps, and Vertical Pumps.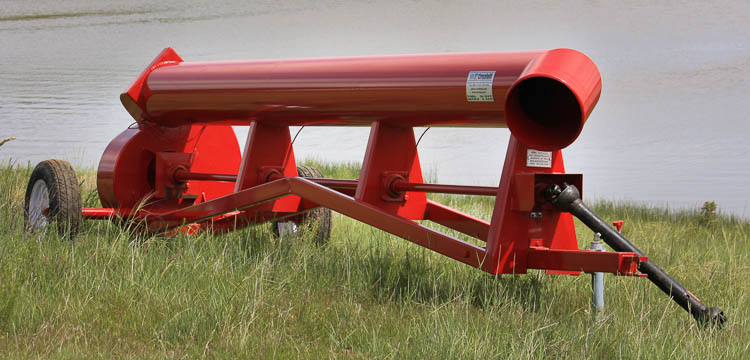 Above, SRS Crisafulli Humpback Trailer Pump. See Trailer Pumps.
See Crisafulli Portable Power Units. Crisafulli builds 60 models of its portable power units. At your construction site, public works Department, industrial plant - wherever there is hydraulic equipment - a Crisafulli Power Unit (either a Crisafulli Standard Model or a Crisafulli Custom Model) can provide the power you need. Crisafulli will build your power unit mounted on a skid or a trailer for ease in transporting from site-to-site. The control panel on a Crisafulli Power Unit will be designed for your specific application.
Crisafulli Dredges Slideshow