By Laura M. Fleming, SRS Crisafulli President/CFO
As a company whose core technology was inspired by Eastern Montana's need for flood irrigation pumps, the transformation of Crisafulli's PTO-powered trailer pump to a Flood Fighting tool is an All-American (plus immigrant) legend.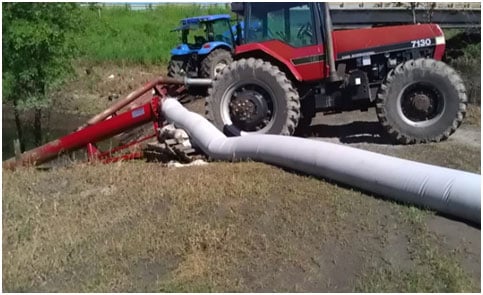 We are particularly proud this week of the Flood Fighters of the US Army Corp of Engineers (USACE), our friends from Rock Island, Illinois, who deployed to combat the effects of Hurricane Sandy floods in the subways and tunnels of Manhattan. As featured in the Wall Street Journal, the team used dry-prime pumps manufactured by our colleagues at Xylem, Gorman-Rupp, Franklin Electric and Andrew Sykes Group to dry out the tunnels. Governor Cuomo praised the USACE's Flood Fighting SWAT team.
According to Design Engineer Isaiah Helm, the Crisafulli trailer pumps, particularly PTO-powered trailer pumps, which the USACE has purchased in quantity, are deployed in smaller cities and rural areas throughout the country. In these areas, tractors are readily available and it's easier to access the water, so the power take-off advantages can be utilized.
Here are several examples of how the USACE recommends or utilizes Crisafulli pumps:
As we pause for a moment to reflect on the PTO (power take-off) feature of our core product, we tip our hat in appreciation to International Harvester's pioneering work installing a PTO on their production tractor in 1920. Who can calculate the total benefits of the power take-off feature, which allows accessories such as the Crisafulli Trailer Pump to draw energy from the tractor engine?
We end this week's blog with a visit to the U.S. Army Corps of Engineers, New England Facebook page - where we found a great photo of portable generators from one of our favorite vendors: Baldor!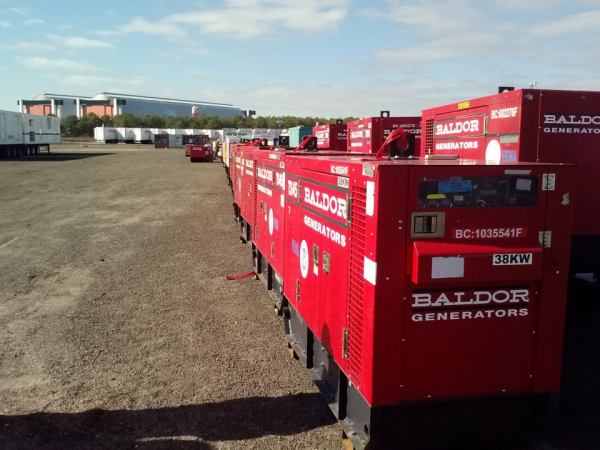 "Generators from small to large are being serviced and tested as power is restored to areas of New York and New Jersey that were hit hard by Hurricane Sandy. As power is restored and the generators are no longer needed by municipalities, they are being routed to Joint Base McGuire-Dix-Lakehurst so they can be sent back to their owners. The New England District has several people deployed to the New Jersey Recovery Field Office, Lincroft, New Jersey, to help with FEMA mission requirements and as part of the Federal disaster response team."