By Laura M. Fleming, SRS Crisafulli CFO and President
Xylem does.
XYLEM: it's basic function is to transport water, but it also transports some nutrients through the plant. Xylem is one of two types of transport tissue in vascular plants. The other is phloem, which transports soluble organic material made during photosynthesis.
So, there's a new company, trading as XYL, which was spun off from ITT Corporation at the end of last year, and took the name XYLEM. Xylem Inc. is a leading global water technology company focused on addressing the world's most challenging water issues. Xylem's tagline is "Let's Solve Water." These folks like the name – obviously they're not afraid of Greek - because it highlights the engineering efficiency of their water-centric business by linking it with the best water transportation of all -- that which occurs in nature.
Good stuff. We couldn't agree more.
Of particular interest to the SRS Crisafulli team is that our friends at Godwin Pumps of America have been acquired by this new group, and that Godwin is now Xylem Dewatering Solutions, Inc. Godwin will be carried as a brand name for their Dri-Prime automatic self-priming dry-running pump.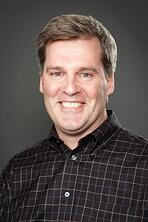 Also of note, SRS Crisafulli's Director of Engineering for three years in the late '80's, Ron Askin, who had moved to Godwin Pumps in Helena, is now President of Xylem Water Solutions, US, in Bridgeport, NJ. Make us proud, Ron!
Xylem is the world's largest provider of water and wastewater treatment solutions. Xylem partners with governments and businesses across the globe with a single goal in mind: to deliver clean water to everyone.
Well, Godwin, we will miss your orange presence. But we congratulate you for all the xylem.
Watch a Solids Pumping Demonstration by Godwin.
Learn about Xylem, Inc.
Xylem on the Global Water Crisis
Read Ron Askin's profile on Pump Zone.