By Laura M. Fleming, SRS Crisafulli CFO and President
The Billings Gazette article by Jan Falstad about SRS Crisafulli, Inc. "Pumping Up Profits" ran last Sunday. Promptly, I received an email from Russ Fletcher of MATR – Montana Associated Technology Roundtables. By end of day, after a series a questions, Russ invited me to attend the Montana Ambassadors program in Billings at end of week.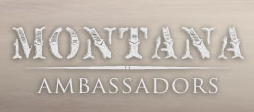 The Montana Ambassadors program was delightful. Fun. Real. They honored an Educator, an Entreprenuer, and a Business: MSU President Waded Cruzado, Sarah Calhoun of Red Ants Pants, and Stillwater Mining's Frank McAllister. Waded spoke about the constructive impact of the Land Grant University legislatation - the Morrill Acts of 1862 and 1890; Sarah told very funny stories about her product development and launch; and Frank handed out palladium jewelry to all the ladies in the room.
Harold G Hamm,
Chairman and CEO
Continental Resources
We were also asked to Imagine the Possible by Governor Brian Schweitzer and Keynote Speaker Harold Hamm, founder of the Domestic Energy Producers Alliance, and CEO of Continental Resources, the largest leaseholder and driller in the Bakken Shale – which sits northeast of our rural community of Glendive. Governor Schweitzer remarked that as governor, he has attended 30 funerals of Montana service men and women lost in the Afghanistan and Iraq wars. Domestic energy production will enable us to conserve and protect our treasures. Governor Schweitzer also called out, "its engineers that will change the world."
As part of the Ambassadors program, there was an energy panel, which included Scott Farris of TransCanada. I was able to ask Scott a question regarding the proposed Baker onramp and the Bakken Oilfield production, which is currently going to market by road and rail. The Keystone pipeline will have a total capacity of 850,000 barrels/day. The onramp in Baker – which is 72 miles south of Glendive - will support 100,000 barrels/day from the Bakken fields, delivering the product at half the cost of rail. Further, the Keystone Pipeline will sequester the Bakken production in batches, a detail which I was curious about.
Energy efficiency, getting resources to the right places at the lowest cost, optimizing flows, as pump people, these are the kinds of issues we at SRS Crisafulli think about.
More...
MSU President Waded Cruzado Honored by Montana Ambassadors as Educator of the Year
SRS Crisafulli set sights on international markets - Billings Gazette
Domestic Energy Producers Alliance