SRS Crisafulli prides itself on the high quality, reliability and durability of its dredges, pumps and power units. SRS Crisafulli asserts "Best Value" for its products. But is "Best Value" always what our customers are looking for?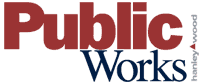 The July 2011 Public Works publication titled 'Holding Steady and Looking Ahead' cites poll results from their readers.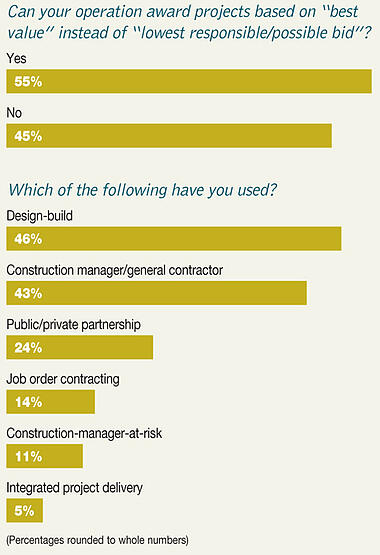 "Public private partnerships are an important option that can be utilized in times of economic uncertainty and in periods of prosperity. There is a nexus between the public sector's needs and the private sector's goals. Local and state governments, particularly in today's challenging economic times, need to find innovative ways to improve infrastructure that makes sense to the taxpayer."– Doug Domenech, Secretary of Natural Resource of the Commonwealth of Virginia; Source:
The National Council for Public-Private Partnerships
Many of SRS Crisafulli's customers are contractors, engineers, as well as municipal, state and government agencies. This Public Works article describes the current views of its readers regarding public/private partnerships.
"As budgets shrink, public agencies are exploring alternative project delivery methods. Arrangements such as public/private partnerships can help fill short-term funding gaps - assuming there are private funds to be had. Nearly a quarter of Public Works readers have tried a partnership at least once..." Source: Public Works.
SRS Crisafulli finds this information intriguing.
We wonder how our customers would answer the same question.
So we created our own poll. What do YOU say? If you bid on government projects, please leave your comments below.

Read the Public Works article.
PUBLIC WORKS Online is part of the Hanley Wood network of construction-industry Web sites.
Are you bidding on a pump or dredge project? Contact us today!
Read SRS Crisafulli customer case histories and testimonials.
Read about SRS Crisafulli's technology and development.