Sustainable Rockweed Harvesting in Maine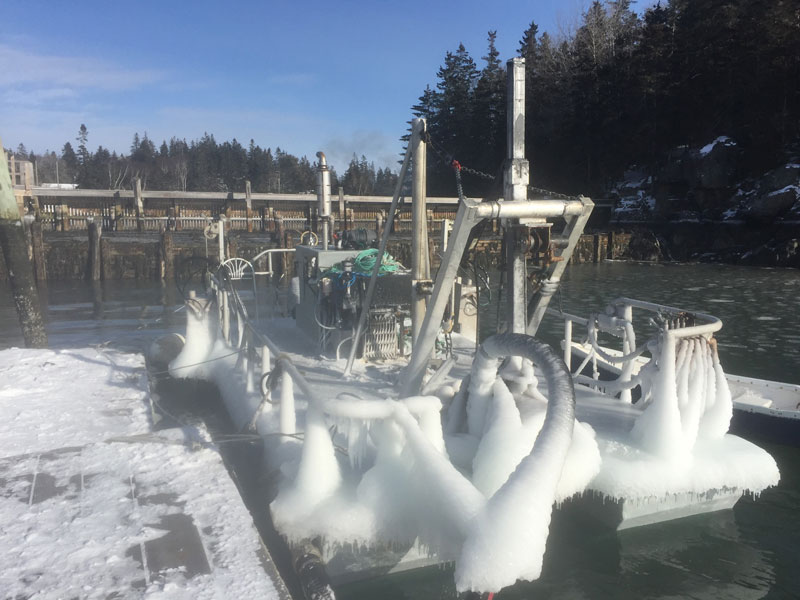 Hale Miller, seaweed harvester of Maine, and Chad Schipman, of eastern Montana, collaborated on pump modifications for seaweed harvesting. Schipman is the Engineering Manager for SRS Crisafulli, Inc. a pump manufacturer with a long history of building agricultural pumps. Miller and Schipman troubleshot and modified a pump system for sustainable seaweed harvesting.
Miller uses a Crisafulli 4" Submersible Hydraulic Pump with an overhung load adapter to mechanically harvest rockweed. The pump creates a current that pulls seaweed through a nozzle, into a tube with blades that cut the rockweed.
Sustainable practices ensure the future of the resource (rockweed) and seaweed harvesters' livelihoods. Much like a barber's clipping guard, seaweed regrowth is safeguarded by cutting the seaweed at least 16 inches up from the stronghold, leaving the lower sections intact. Rockweed grows faster after being mechanically cut[1] as does grass after being mowed.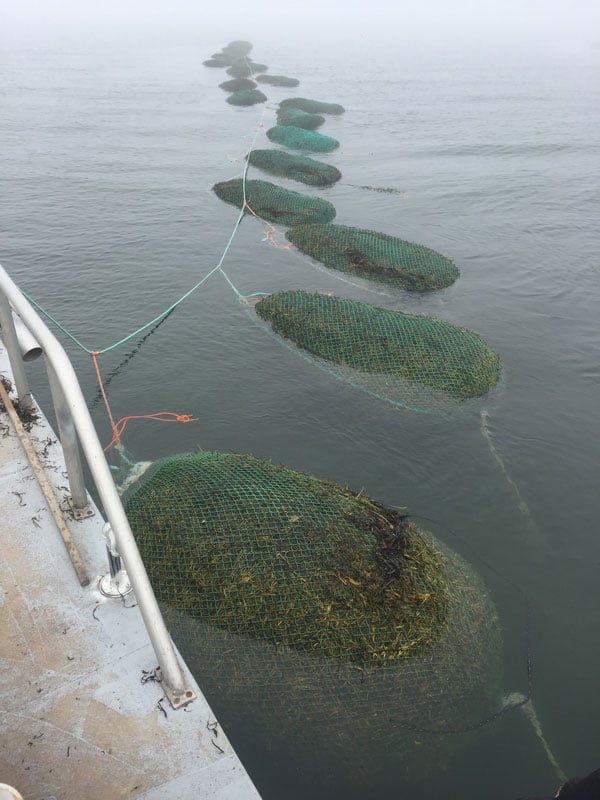 Access to the inter-tidal zone is an important economic driver in Maine. Commercial rockweed harvesting began 40 years ago and in Maine 95% of wild seaweed is rockweed (Ascophyllum nodosum). Rockweed is a valuable commercial product used in foods, medicine, fertilizer and more.
Yet in Maine, this economic driver and livelihoods of people in the seaweed business and public access to inter-tidal areas are in jeopardy[2]. After Maine's high court ruling, the next step is for the legislature of Maine to act. According to the state of Maine's statutes[3], ownership of inter-tidal seaweed remains with the state of Maine and its people.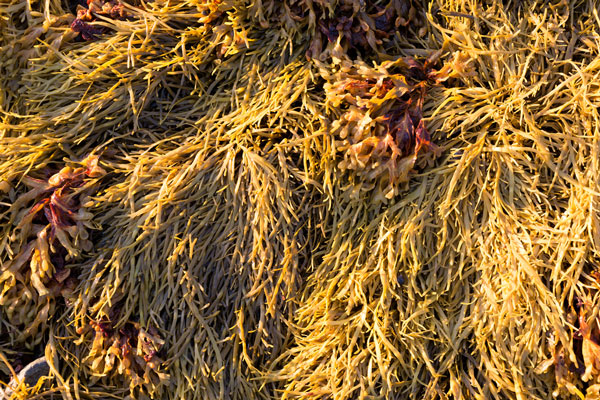 According to George Sever, VP Ocean Organics … "shoreland property owners in Maine have never owned the living marine resources in the intertidal zone. It has always been the citizens of the State of Maine who own the clams and seaweeds and mussels and whose harvest has been regulated by what is now called the Maine Department of Marine Resources"[4].
Miller and Schipman worked together to modify a pump for seaweed harvesting. Schipman says it best, "We shared information and ideas to build a hardier seaweed harvesting pump".
[1] https://www.maine.gov/dmr/science-research/species/rockweed/documents/DMRRockweedFMPJan2014.pdf
[2] https://www.facebook.com/maineintertidal/videos/vb.444370062620647/689771884754252/?type=2&theater
[3] http://legislature.maine.gov/legis/statutes/1/title1sec2.html
[4] https://www.seaweedcouncil.org/who-owns-the-seaweeds-of-maine/